This recipe is from the Nigella Lawson FEAST: Food that celebrates life cookbook. It is awesome.
The measurements are British so get your scale out!  This recipe can easily be doubled (but you need 3-4 cookie trays for that). Mix and match anything you like in this recipe. It's just a base.
Community Natural Foods sells brown rice syrup.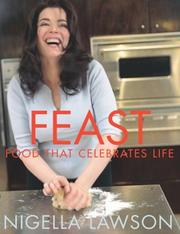 Feast: Food That Celebrates LifeNigella Lawson; Knopf Canada 2006WorldCat•LibraryThing•Google Books•BookFinder
Mix everything except the raisins together very well in a large bowl.

Spread mixture onto two baking sheets and bake at 340F (170C). Turn over the granola about half way through.

Try to achieve the golden colour! It takes about 30-40 minutes in my oven.

Once cooled, add raisins or crasins.